When UMBC pulled the plug on a special education program for intellectually disabled students, the administration said that budget constraints forced its hand. But the Retriever has acquired evidence that the decision followed an alleged rape on campus, suggesting that the cancellation of the program was driven by concerns that were legal, not financial.
The Students United in Campus Community Engagement for Post-Secondary Success program is Maryland's first and only four-year postsecondary education initiative for people with intellectual disabilities. SUCCESS allows these young adults to continue their education longer than they would have otherwise been able to.
Through SUCCESS, intellectually disabled students attend classes (traditional and otherwise), are placed in jobs and internships, and in some cases live semi-independently. All of the program's operations take place on UMBC's campus during regular class hours.
In March 2015 Michele Wolff, the director of The Shriver Center, sent out an email to the students and parents of the SUCCESS program. In it, Wolff wrote that due to current and expected budget reductions, the SUCCESS program would no longer accept new students and would be phased out over the next three years.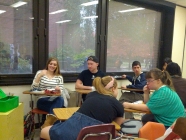 The students currently enrolled in the program would be allowed to complete it.
UMBC is facing financial constraints, as is the entire University System of Maryland. As a result of budget cuts, UMBC's tuition was increased for the 2015/2016 school year. However, the SUCCESS program is not funded by UMBC. Funding comes from two state organizations: DORS, the Maryland State Department of Education Division of Rehabilitative Services, and DDA, the Developmental Disabilities Administration.
DORS funds 20 percent of the program, while DDA funds the remaining 80 percent.
Not only is SUCCESS completely funded by outside organizations, it is also revenue positive. For fiscal year 2016, total inputs into the program were $168,924. Total outflows were $150,659. That leaves $18,265 budgeted for the program that is not being used in Fiscal Year 2016.
Gabby Baez, a former job coach with SUCCESS who chose to leave the program after being told that there was no longer enough money coming in for her to be paid a sustainable living wage, said "the administration told us that the program was being closed because it was a pilot program and because of budget issues."
"This made sense until I learned that SUCCESS students are charged full tuition to participate in the program," said Baez.
SUCCESS students are indeed charged full tuition and fees, all of which are paid by DDA and DORS.
In December 2014, police reports were filed with both UMBC and Baltimore County Police. The reports documented an alleged rape on campus. Two SUCCESS students were discovered in the stairwell of the Physics Building engaging in what Baez said appeared to be consensual sex. Baez found the students.
"The female student didn't want her mother to know what had happened," said an anonymous source, "so we respected her decision because she's an adult." Following the incident, the female student alleged that the sex was not consensual. She was taken to Baltimore Washington Medical Center and evaluated for injuries.
In total, there were three police reports regarding the December incident. A Baltimore County Police report revealed that the two students had in fact been texting each other before the incident occurred. In those texts, the female student asked the male student to come to campus. He agreed, asking her to meet him in the stairwell, and stated his intention to have sex with her.
The investigation was closed by Baltimore County Police and no charges were filed. The male student was banned from campus.
According to someone close to the SUCCESS program who agreed to speak with The Retriever on condition of anonymity, the female student "lied in order to get away from the program volunteers so she could meet the male student in the stairwell." The source also said that the female student "was involved in two similar situations in previous programs, from which she was subsequently kicked out. SUCCESS was not made aware of her history."
Following the incident, the discussion of the female student leaving the program was met with the threat of a racial discrimination lawsuit by her father. Nancy Barry, a parent of a SUCCESS student, said that "the female student was not asked to leave the program because the university was threatened with a discrimination lawsuit."
Laura Thomas, another SUCCESS parent, said that the female student's parents have threatened UMBC with a lawsuit. Thomas alleges the university is "scared of removing her from SUCCESS."
According to parents, UMBC decided that the alternative to removing a troubled student from the SUCCESS program is terminating the program completely.
After the investigation by BCPD, a follow-up investigation was opened by UMBC's legal counsel led by David Gleasan and Bobbie Hoye. According to Baez, the lawyers interviewed people involved with the incident individually.
"It was said that our students were a liability but I didn't see how that was the case," continued Baez, "everyone has sex on campus."
According to Barry, UMBC's legal counsel "felt that SUCCESS was too much of a liability from the very beginning." Before the program took its first students, there was a plan to provide on campus housing for SUCCESS. According to an anonymous source, Gleasan advised against providing on-campus housing for liability reasons, so the plan was shelved.
The possibility of a lawsuit and subsequent internal investigation seem to have had a big impact on UMBC's attitude toward SUCCESS.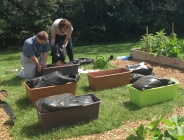 In February 2015, UMBC mandated a change in the program's policy. SUCCESS Peers, degree-seeking UMBC students who volunteer with the program, were told that SUCCESS students needed to be accompanied everywhere, at all times.
Thomas, who is heavily involved in the program, said that "the next thing we knew [the students] couldn't even go to bathroom by themselves. My daughter is 22, she's in college, and now all of the sudden needs supervision."
Chad Byrd, a SUCCESS program volunteer who lives with some of the more independent students in the off-campus SUCCESS house, noted that the "change in policy didn't make sense. Some of these students are very independent," he said, "one of them even drives."
Later that same month Thomas's daughter, a SUCCESS student, sought out counseling on campus. She was told by the counseling center at UMBC that they could not see her and that her mother could call them with any questions. Laura Thomas called the center, was told that "the SUCCESS program signed a contract with DORS which stated that SUCCESS students forfeited their rights to on-campus services."
The contract, which is effective through December 2016, does not mention anywhere the forfeit of on-campus services by the SUCCESS program or its students, though the counseling center allegedly had concerns about seeing SUCCESS students due to lack of training.
On March 27, 2015 Nick Ramundo, an employee of The Shriver Center at UMBC who worked closely with the SUCCESS program, died suddenly while exercising at the Retriever Activities Center on campus. Ramundo lived with some of the students in the SUCCESS house and, according to Baez, "was close to a lot of the students. When he passed away they took it very hard."
Immediately after Ramundo's death, Laura Thomas requested an emergency grief counselor to be provided by the school. According to an anonymous source, John Martello, UMBC's former Vice Provost and founder of The Shriver Center, made the decision not to provide a counselor for the students. When questioned, he cited the contract that SUCCESS had signed with DORS.
The contract makes no mention of SUCCESS students and on-campus services.
Baez said "There was rumor that our students signed a waiver that said they weren't able to get counseling at UMBC. That was a lie. Same with disability services, even though they all have disabilities. The students couldn't even go to University Health Services."
When SUCCESS students came back to UMBC this fall, they were confronted with a change in the program's language. UMBC mandated that SUCCESS students were now to be referred to as "participants" indefinitely. This change was reflected in all SUCCESS documents, including their website, class syllabi and all official emails.
Baez said the SUCCESS students were "upset about the change. They took a lot of pride in being called students and legal took that away from them."
This fall UMBC's legal counsel mandated a new code of conduct specifically for SUCCESS students. The amended guidelines focused on a new sexual assault policy for SUCCESS. The new policy lists three resources for reporting sexual misconduct and seeking support/resources: the Title IX Coordinator, UMBC's Office of Human Resources and University Police.
The sexual assault policy for typical students lists four additional on-campus resources besides the three offered to SUCCESS students.
UMBC's legal counsel was invited to present the new code of conduct to the SUCCESS students. "We wanted them to present the code how they wanted," said Baez, "we waited weeks before they finally declined."
According to SUCCESS volunteers and staff members, UMBC President Freeman Hrabowski, Provost Philip Rous and the legal counsel have never visited the program or interacted with the students. Requests for visits to the program by administrators were ignored.
On October 12 at a Black Student Union meeting on campus, Hrabowski was asked why the SUCCESS program was being cut. Hrabowski told the attendees that UMBC could not protect them because it's so big, and that SUCCESS students were unsafe.
President Hrabowski did not specify what SUCCESS students need protection from.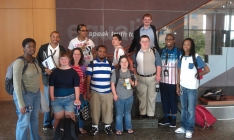 As word of the program's closure spreads across campus, some students have opted to take matters into their own hands. Mukta Bain, a senior who has been volunteering with SUCCESS for the past two years, started a petition on change.org to keep the program alive.  As of October 28, the petition had over 1,200 signatures. In the petition's description, Bain wrote "those of us who volunteer with the students know what a great program it is and want to see this opportunity be available for future students."
Following a threat of a lawsuit, UMBC cited budget cuts when it opted to terminate a program that had the potential to transform the lives of thousands of intellectually disabled young adults. SUCCESS students, staff, parents and volunteers all feel that the program was cut out of bureaucratic timidity on behalf of UMBC following an incident that would have been handled differently by a university with a more open culture.
UMBC's legal counsel, former Vice Provost John Martello, and current Provost Philip Rous did not respond to The Retriever's requests for comment.
Editor's note: a previous version of this article included indentifying information about a SUCCESS participant. The article has been reworded to remove that information.
Editor's note: after the publication of this article, the university responded to requests for comment, stating:
"The University entered into the SUCCESS program with the understanding that it would be a pilot from 2013 to 2016, and the campus is fulfilling this commitment. We have learned through this pilot that the SUCCESS program is well received by participants, their families, and the UMBC students, faculty, and staff working with them. We have also learned that our campus is not the best long-term home for the program. UMBC lacks a special education program to provide the expertise and attract the resources necessary to further develop and sustain the program. Recognizing that the program would not continue on this campus after 2016, we announced this year that no new participants would be accepted."
See more by this Author