Pandora, Spotify, Rdio, Google Music and Apple Music all want to stream your music whenever, with a monthly subscription fee. Trebel Music aims to challenge that, by introducing free music that is ad-supported, but is downloaded instead of streamed. Users spend virtual currency to play music, and then earn more currency simply by using the app and checking into local businesses. Now, Trebel is set to launch at more than 3,000 colleges and universities and 25,000 high schools, and UMBC is on the launch list.
Trebel Music is the flagship product of M&M Media, a California-based technology company. Trebel was originally known as Project Carmen and was tested at five different universities: Ohio State, Santa Monica College, Cal State Fullerton, UCLA and Long Beach State. Project Carmen is where the CEO and co-founder of M&M Media, Gary Mekikian, and chief of product, Corey Jones, developed some of the core ideas behind Trebel music.
"UMBC was chosen as a launch campus [for Trebel] because it fits the diversity profile of a school where adoption and engagement are likely to be the highest," said Mekikian. "We looked at a map of the country and used data from the initial usage to figure out the 'influencer' schools in each region where we think the app can have the most success, and where we can develop long term relationships with students who are interested in helping us perfect the app."
The way Trebel works is simple. Users have a virtual coin currency that they use to download songs or buy and own songs outright. There are many ways to earn coins: you can check into local businesses, watch in-app advertisements, refer friends to Trebel and even browse through the app. You will notice your coin balance go up along the way so you can continue listening to songs.
If you are low on coins or have coins to spare, you can send coins to other users. If all else fails, there are in-app purchases for coins at different tiers.
"A lot of college students have limited income and turn to MP3 converter sites and rolling free trials of subscription services, but these services are loaded with problems — terrible user experience, fake tracks [and] bad audio quality," said Jones.
The app also integrates with a user's existing iTunes and Google Play libraries so that playlists are automatically imported. New playlists can combine music from the app with songs the user already owns.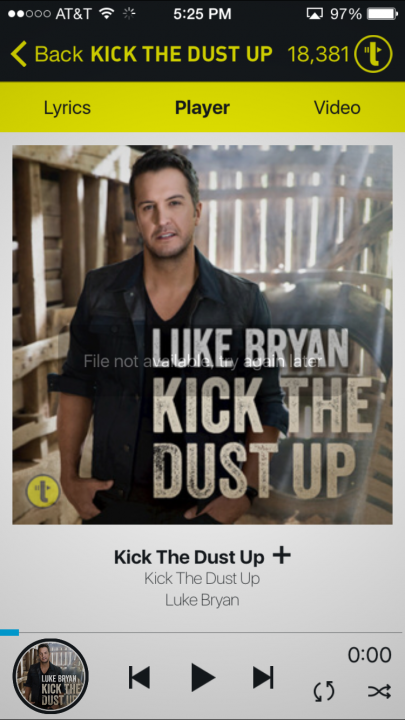 Song preview pages allow users to download or buy tracks. This is where the advertisements begin: if you choose the download for free option, you have to watch video ads until the song downloads. This isn't the only ad placement — there are Pandora-esque advertising interludes at random points while listening to music.
Trebel music has a modern focus. The app itself is sleek and intuitive, with default colors of yellow and black. Don't like the colors? When you get to a song preview page, simply shake your phone and the default theme will change to match the colors of the album art.
When you play a song, the album art transforms into a turn wheel that you can use to rewind or fast forward a song. Traditional playback controls are also located at the bottom, just in case you want to switch out the turn wheel. At the top, you'll find tabs for lyrics and video, all embedded within the app so you can quickly switch between the two without loading a separate app or webpage.
The most exciting new feature Trebel brings to the market are the social aspects. When looking for music, users can view the top downloads or top plays at UMBC. Furthermore, when you sign up for Trebel, you create your own profile where you can follow others and have followers. Tapping on someone you follow, you can view their activity of what songs they downloaded and played, coins they received and who they are following along with their followers. You can customize what playlists you want to share publicly.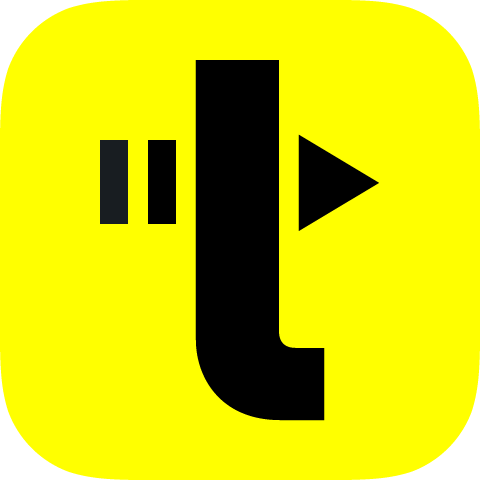 One major concern for Trebel is the amount of space it will take up on your device. According to Mekikian, "there's a magic algorithm in the Trebel app that keeps track of storage space on mobile devices. The app allows for unlimited number of downloads and you'll never run out of storage space. The technology we have built in the app will keep track of what you have or haven't listened to in months. The technology caches the music in the cloud."
Trebel faces some shortcomings, however. Currently, it is limited to only iOS and Android devices. Mekikian says there are plans for a desktop version, along with a Windows version, and even the potential for apps on Xbox One or PlayStation 4. "We're starting out on mobile because that's where millennials listen [to their music]," Mekikian said.
Although the company likes to tout the non-streaming aspect of the app, it does pose questions for everyday usability. Say you're driving somewhere: beforehand, you'll have to set up what playlists and songs to download – and stick to those – unless you want to fiddle around with downloading songs while driving.
The alternative is that Pandora, Spotify, Rdio, Google Music and Apple Music all have ways of discovering music through radio or other playlists without you having to interact with the app constantly. In those situations, you just set it at a station or playlist and let it stream.
The library of songs at Trebel's disposal is also pretty low. Users can request songs for the service if they are unavailable, but the library will not be as extensive as other streaming services at first.
As it stands right now, Trebel is free with sponsored advertisements. Coming soon will be a monthly pass that will remove banner ads and video ads from the app, which students can pick up at a discounted $4.99 a month, or $9.99 otherwise.
The Android version is set to launch in the coming weeks, but UMBC students on iOS devices can go ahead and try out the app now. All they need is to sign up with their UMBC email address.
Mekikian and Jones are providing an important service to the low-end music market. "We're not really competing with Apple Music or Spotify because they are providing an important service to [the high-end of the] market," said Mekikian.
Who knows — if their bet is that millennials are the key to music consumption, they might find even greater success than other music services.
Editor's note: David Verghese also writes for the Department of Information Technology.
See more by this Author