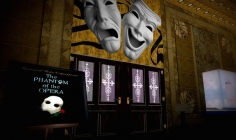 Phantom of the Opera
Now – February 7, Hippodrome Theater
"The Phantom of the Opera" is one of the most critically acclaimed musicals in Broadway history, and they are bringing their talent to the Baltimore area. The catchy songs and beautiful theatrical effects will blow your mind as you are drifted away into gothic paradise. Though there are so many TV adaptions of this legendary play, it is imperative to see this performance where it truly belongs: on the stage.
Lotus

February 10, Rams Head Live
Many have not heard of this electronic band from Colorado, but they are definitely worth listening to. Lotus covers a variety of musical genres from rock n' roll to hip-hop, and the calm and cool atmosphere they create when they are on stage will totally relax you. Their setlist will appeal to you, whether you're on a date or you are just hanging out with friends.
Rock n' Flow: A Yoga Class that Rocks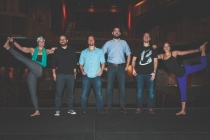 February 12, Rams Head Live
You don't really hear of rock n' roll and yoga mixed together, but at events like Rock n' Flow, yoga instructors Nila Mechali and Lindsay Lusignea are breaking all the boundaries. The two will be teaching the yoga class through the night, and there will be live music from Mickey Coviello and The Herd Brothers playing as you practice yoga. With special effects and strobe lighting, it will feel like a rock n' roll concert with the added benefits of a yoga class. Whether you're experienced with yoga or just a beginner, this won't be an everyday experience.

Joshua Bell Plays Tchaikovsky
February 14, Meyerhoff Symphony Hall
Tchaikovsky is known for creating some of the most romantic scores, from "The Nutcracker" to "Sleeping Beauty." Joshua Bell will bring these delicate pieces back to life with his violin. The perfect way to take a break from Justin Bieber and Taylor Swift is by rejuvenating yourself with classic culture. Considering how this concert is on Valentine's Day, this will be a great alternative gift to give your loved one, besides the traditional chocolate and roses.
Carnage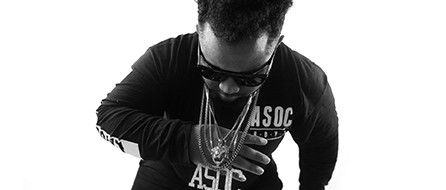 February 18, Rams Head Live
Most successful EDM songs involve pop music in some way, except for Carnage's music. He tends to steer away from that, working with everyone from A$AP Ferg to Rick Ross, and bringing you catchy raps to pair with EDM beats. His music is definitely addicting and exciting. Carnage is known for his strong on-stage presence, so you will not be bored during his set.
See more by this Author